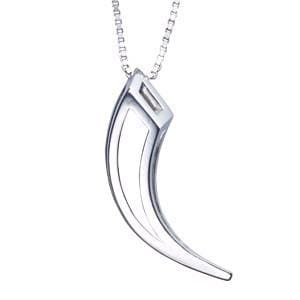 The designer behind Moratorium, Jeanette Lai Thomas, draws inspiration from lines, forms and structures, both man-made and natural, in the creation of her meticulously crafted collection. Non-conformist, her jewelry transcends seasons, trends and gender, and each pieces is handcrafted in New York City.
JA New York: How would you describe your brand to someone who is not familiar with it? Give us your "elevator pitch!" 
Jeanette Lai Thomas: My designs are simple but timeless. I take structures such as a pyramid and strip them down to their core. Moratorium is a manifestation of meticulousness (and OCDness). Moratorium is my pursuit of challenging norms and mastering new ways of creating things.
JA New York: Do you have a particular wearer in mind when you're designing?
JLT: I don't design for a particular wearer. But I think my wearer's do like to stand out in subtle ways with bold accents. They appreciate the attention to details. 
JA New York: What is your biggest source of design inspiration?
JLT: Architecture 
JA New York: What's one thing that always makes you smile?
JLT: That's so hard, how about two? My daughter and my motorcycle  
JA New York: If you could be a TV/Movie villain, who would you be and why?
JLT: She's not a villain but Khaleesi in Game of Thrones. I mean who doesn't want to be "Mother of Dragons"?!
JA New York: Do you have a "special skill" that people don't know about?
JLT: I am a very visual person so I remember small details in passing. Which means I am always good at finding things that other people have misplaced or lost. Some of my friends think I have an almost photographic memory when it comes to things like this!
JA New York: If you could spend one day in somebody else's shoes, whom would it be and why?
JLT: I would love to be Bjork for a day! Experimenting, making and engineering beautiful music sounds pretty amazing.  
The JA New York Summer Show is taking place July 23-25th at the Jacob K. Javits Center. Click here to register to attend!