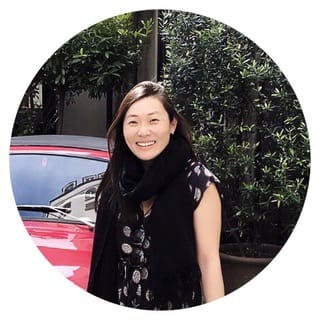 Liven Co has a long-standing reputation for creating every day luxury jewelry that is both fashionably fresh and timeless. The brand's creative director and designer, Ann Ko, was on a track to practicing medicine before discovering that she had inherited her family's passion for creating fine jewelry. She soon fell in love with the science of gemstones and, with a commitment to utilizing only ethically sourced materials and gems, she continually designs pieces that combine both her love of understated elegance and fine gems.
JA New York: 5 words that best describe your brand DNA? 
Ann Ko: Contemporary. Everyday. Luxury. Love. Family. 
JA New York: What's your trade show uniform? 
AK: Neutral colors with clean lines and comfortable shoes! 
JA New York: Go-to news source?  
AK: Flipboard
JA New York: Guilty pleasure? 
AK: Affagatos 
JA New York: Tech must-have? 
AK: iPhone!
JA New York: Favorite Cities? 
AK: Honolulu, Tokyo, Paris, Toronto, Los Angeles
JA New York: Your most prized possession? 
AK: Family
JA New York: If you had a Super Power it would be….? 
AK: To be able to be in multiple places at one time.
JA New York: You have a one-way ticket, you're going…?  
AK: Home…After trade show season, nothing is better than going home to family and friends, eating good food, and sleeping. 
JA New York: Won't leave home without ________?
AK: Phone, Keys, Neosporin, and Band-Aids – I'm just a smidge accident prone… :/
JA New York Fall is taking place October 28-30 at the Jacob Javits Center in New York City. If you haven't yet registered, you can do so now!